Today I learned that Microsoft has recently enabled the "Create major versions" option in all document libraries in SharePoint Online where versioning was not enabled yet. This option is from now on also enabled for document libraries on all newly created sites. You can find the corresponding Microsoft Support article here: https://support.microsoft.com/en-us/kb/3050531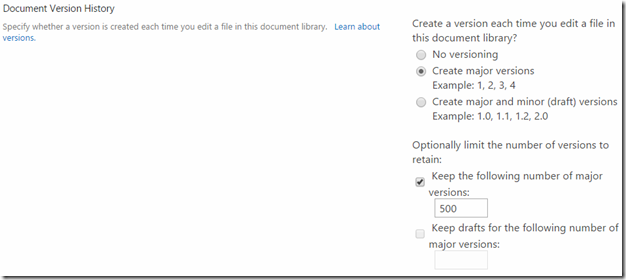 Good thing they have set the maximum number of major versions to keep to 500

I believe this is actually a great way to increase user adoption for SharePoint Online. Versioning in SharePoint gives you the possibility to revert to an earlier version of a document if you want to. Also, in Word you have the option to compare two different versions, a great way to quickly see what has changed in a new version of a document.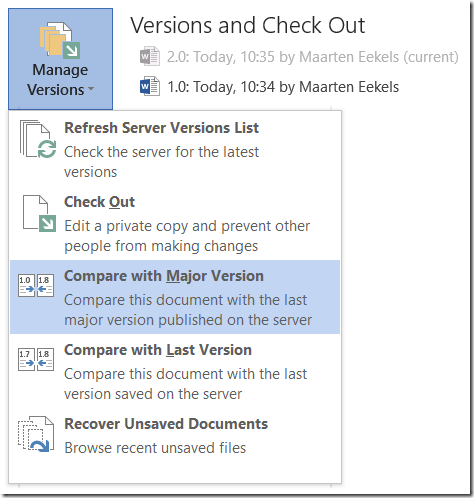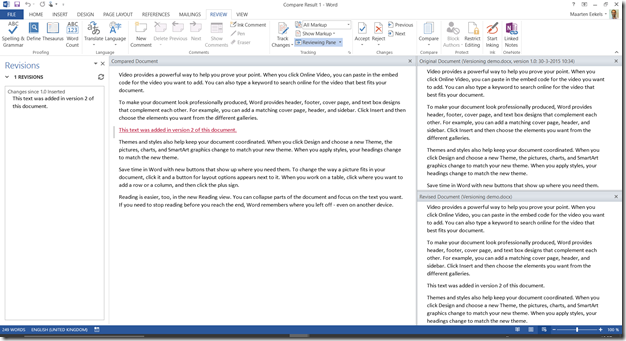 Now that versioning is enabled by default, users will be able to experience the benefits of versioning without any required meddling of a site admin.
Of course for users with sufficient permissions can still change the versioning settings for a particular document library, for example to enable minor versioning as well, or to limit the number of major versions to keep to a more realistic number than the 500 Microsoft has chosen for us.
Be aware that there is a caveat here as well: storing multiple versions of a document will obviously increase the amount of storage SharePoint Online will be using in your tenant. But I believe the benefits are greater than the costs.